Farm stay in Bungotakada City is a homestay type of accommodation offered on a family farm.
Like spending time with your real family, you can harvest fresh vegetables from the farm, taste the blessings of nature and enjoy conversation with your host family.
As a simple lodging, every host family has obtained a permission in accordance with the Inns and Hotels Act. Guest rooms are usually typical Japanese style rooms, not like a private room with key lock in hotels or inns.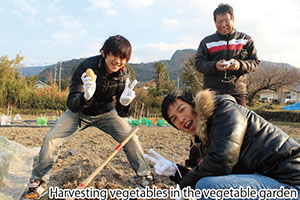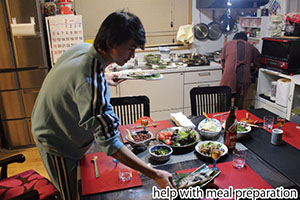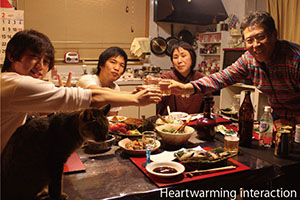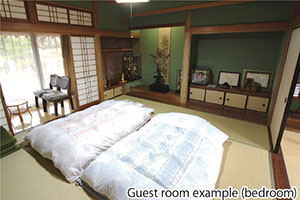 For reservation, visit each host family's page and then go to the Airbnb website.
Each farm family has a different life style and local cuisine depending on where their house is located, in the mountains or near the sea.
On a farm established in an old drained land in Kuresaki area during the Edo era, a farmer harvests many kinds of products, such as white leeks (the city provides the largest harvest in Western Japan), peanuts, potatoes, grapes, pears and apples.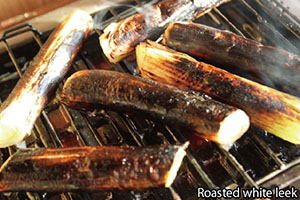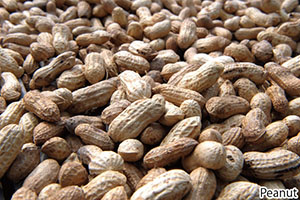 Buckwheat, harvested in spring and fall, plays a role in growing the industry in Bungotakada City and also a part in people's life.
A host family, who organizes classes for citizens to teach how to make buckwheat noodles, provides an experience making noodles in their house fully equipped with necessary tools.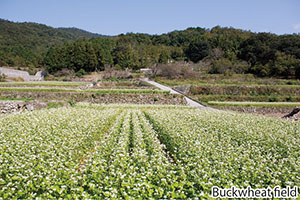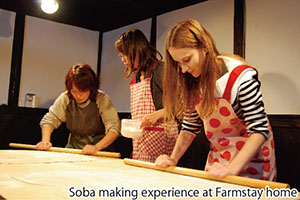 Matama Beach, designated as a place with Japan's 100 Most Beautiful Sunset, is a good place to try a razor clam hunting in tidal flats.
If you put salt into the holes in the scraped sands, razor clams will pop up.